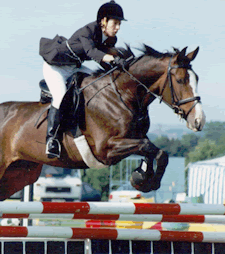 Welcome to
Sally-Mitchell.com!
Sally Mitchell is a BHSAI qualified horse trainer, based in Briestfield, West Yorkshire. Sally is one of a few qualified Equitation Science International (ESI) Accredited Trainers in the UK; the only one in Yorkshire. She is fully insured, holds an up to date first aid certificate and is CRB Checked.
As well as horse training, Sally offers a variety of services, including riding lessons, foundation training and help with horse sales.
To find out more about Sally, please visit About Sally and What Sally can Offer. To read what other people have said about Sally, visit Testimonals and to ask Sally a question or to find out about upcoming events, visit Contact / Events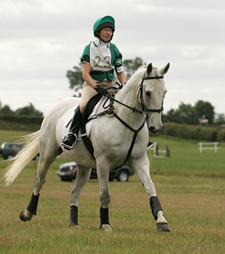 'LEARNING THEORY' – A Revolution in Horse Training
Do you want to know how to safely, effectively and ethically train your horse and be able to deal with and prevent problems?
Do you want to learn more about how horses learn (Equine Learning Theory) and apply core training principles to improve training and performance?
With Sally's help you will be able to understand why your horse acts the way it does and become a very effective horse trainer.
"It is every horse person's responsibility to understand the horse as completely as possible. Evidence based horse training is our way to protect the welfare of the horse"
Andrew & Manuella Mclean
(Australian Equine Behaviour Centre)
Is this your Horse?
Bucks, Rears, Bolts
Spooks, Spins, Naps
Won't stand still for mounting
Difficult to lead or handle
Fear of clipping or shoeing
Difficult to load into horsebox or trailer
Pulls back, bites or kicks
Generally tense or nervous
Won't hack out alone
Rushes at jumps or Refuses at jumps
Dull to leg aids or labelled as 'Lazy'
Hard in the mouth or labelled as ' Strong'
Afraid to go through water
Horses are not intentionally bad or naughty. These unwanted behaviours are learned accidentally through incorrect training or pain. Thankfully, these behaviours can be retrained and unlearned through clear and consistent training.
Sally's aim is to empower horse owners to understand and enjoy their horses, be it in a leisure or competitive environment, by explaining the science behind equine behaviour.
LATEST NEWS
March 2015
Well the nights are getting noticeably lighter and Spring is on its way, Hooray!
Bookings are now being taken from March onwards for starting / breaking in youngsters, general schooling, retraining difficult behaviours, or retraining racehorses. If you want to give your horse or pony a great, stress free start to life under saddle, or just want your horse or pony to be calm, responsive and easy to ride or jump, stand still for you to get on, easy to handle, etc. Using ethical, evidence based training methods based on Equine Learning Theory (how horse's learn), your horse will be trained in a way he understands without confusion. Your horse or pony will have their own paddock, 24/7 turnout and will be looked after as one of my own during their stay. Owners are welcome to come and watch their horse or pony's progress and be involved in the process if they wish. Please do not hesitate to contact me for further information. References available if required or please see my Testimonials.